Beautiful thinking is an empowering journey of awareness of self esteem and self respect.
We have the power within each of us to stop suffering even when living with loss and emotional
issues inside a broken world. Sometimes the greatest treasures are hidden in plain sight.
You'll discover "Beautiful Thinking" to be captivating and encouraging, providing the key
and the gateway through the various chapters to unleash the greatest potential for all ages
to establish positive choices in life and help improve relationships.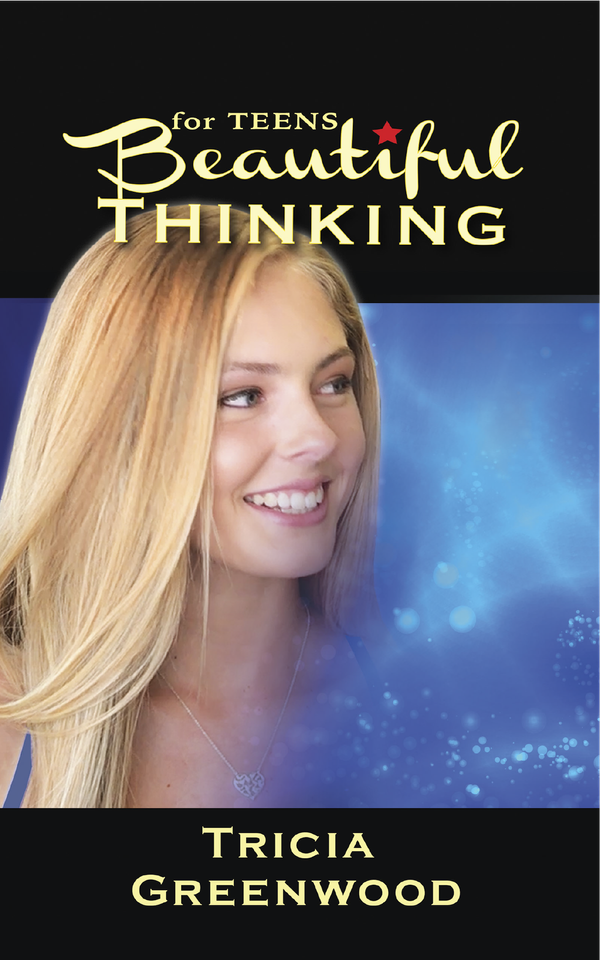 Frazzle To Dazzle!
How To NOT Be A Victim Of An Inexperienced Hairdresser
San Jose, CA    Tricia Greenwood has just released an exciting new book entitled, "Frazzle To Dazzle" for professional hair designers to their clients.  The new Frazzle To Dazzle book is entertaining and educational. When shared in your reception areas, this book will help empower your salon clients. Every salon professional, cosmetology instructor and student should first read it to understand how important it is to effectively communicate with salon clients and to understand how important it is to get advanced education in order to continue to grow in your artistic hair designs. Whether you are a cosmetology student or a very experienced hair designer, ongoing advanced education is critically important for your career success. Attending regional and national hair shows are not enough today.
Frazzle To Dazzle Motivation: Greenwood shares, "Through my experiences working in hair salons on clients to provide professional and corrective hair services, I felt there needed to be a book to help people before they became a victim of inexperienced hairdressers. After extensive research, I knew there were no self-help books like mine. With a year out of the salon for several foot surgeries from an accident, I was very concerned for my clients. I wanted to finish writing a book for them that I began 19 years ago and to work on my music. After several other delays with challenges from attorneys, advisers and potential publishers, I learned that I could self-publish." 
Tricia Greenwood is a multi-talented hair designer, an award-winning writer, musician, singer songwriter and an entertainer. After attending beauty school in New York, she studied haircutting techniques from Vidal Sassoon Academies, Pivot Point International and The Method from Alan Benfield Bush. She primarily caters to a private by appointment only clientele. With over 30 years of experience, Greenwood specializes in meeting the individual needs of each salon client with designer haircuts, creative and corrective haircolor as well as makeup. She believes in using the most innovative natural products for haircolor, texture and smoothing services. Greenwood has designed hairstyles for models in fashion shows, celebrities, actors and musicians as well as for various photography and video sessions. Greenwood shares that the key is for every professional hair designer to keep up-to-date with advanced education for fresh and new hairstyle trends, services and products. 
Vidal Sassoon: The book dedication page has a quote from Vidal Sassoon. He pointed out that "Hairdressers are a wonderful breed. You work one-on-one with another human being and the object is to make them feel so much better as well as to look at themselves with a twinkle in their eye!" Greenwood adds, "Vidal Sassoon gave all hair designers a fresh perspective with professionalism, class and sophistication. Learning his artistic techniques made everyday beauticians into 'Hair Design Rock Stars'. He was amazing. His inspirations and his works of art will live on forever!"
Alan Benfield Bush: "I am so grateful for Alan Benfield Bush writing the foreword for my book. Alan is an iconic 'Master of Hair Design'. His Advanced Academy for creative haircutting and Cutoloring called, The Method Alliance and his YHS Haircare line are the best in the salon industry today. YHS Haircare products are truly extraordinary with only the best natural ingredients. His years in the beauty business have given him an edge. The expertise and wisdom he shares is truly priceless!"  
Help Your Clients Begin A New Chapter In Your Salon! The last chapter in the book is called, "Inner Beauty". Those that have read it, commented that is was very inspiring. They felt wonderful after reading it. Greenwood noticed one client's countenance change after she read it while her haircolor was processing. Once you and your clients read this book; your clients will be able to more effectively communicate with you during any salon consultation. They will have the knowledge you both really need to know to know before you begin to cut or color their hair. You and your clients will understand the terms and techniques used with the confidence to never be a victim of an inexperience hairdresser.
Frazzle To Dazzle!  Her new Frazzle to Dazzle book is now available from Amazon.com, Barnes & Noble Bookstores and iBooks.com.  It is available as an ebook for $9.99, in paperback for $14.99 and hard cover for $24.99. The audiobook is only $19.99 at Audible.com. You can listen to a free sample of the audio book at:  www.FrazzleToDazzle.com/freesample. Her Park Avenue Salon is located at 1207 Park Avenue in San Jose, CA 95126 USA. For more information about Tricia Greenwood, visit: www.TriciaGreenwood.com and for her music, visit: http://www.heartspeakmusic.com